i-winereview.com: 91 points for 2009 - "richly flavored with ripe blackberry, cassis, spice, and leather. It is soft and round on the palate with a
velvet texture, good structure, round firm tannins and a long persistent finish."

Cross Creek Winery
A Premier "Micro-Boutique" Winery
Click HERE for 2019 Harvest
Grown in Sonoma Valley California with wine production in Austin Texas
Vineyard location - Upper Nelligan Road, Glen Ellen, CA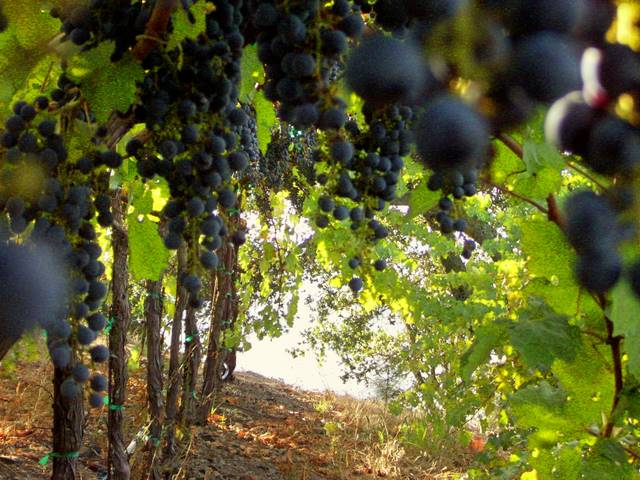 "This is an amazing vineyard in Sonoma Valley high on top of the Mayacamas Mountains in Glen Ellen. From the vines you can see both Bodega Bay and Mt. Tam and S.F. The grapes taste like dark cassis and mint. The Clone and root stock choices were perfect for this amazing location."
Sonoma Valley Wine and Food Critic, Robert Maoilriain
09 Cabernet Sauvignon: Beautiful purple red cassis color. Nose is concentrated with ripe plum and cassis aromas but also some chocolate and coffee aromas.
Mouth is beautiful, luscious with a lot of wonderful aromas that lingers for a long time. The tannins are silky and nice with a nice sweet finish. This is a very nice wine.
From a recent barrel tasting
Estate vineyard management since 1993, wine production since 1996
Owners: Tania and Richard Schwartz
Winemaker: Richard Schwartz
Wine Making Notebook (and pictures from Sonoma and Austin wine making activities)